Dr. Chavonda Jacobs-Young
Under Secretary for Research, Education, and Economics and USDA's Chief Scientist
Dr. Chavonda Jacobs-Young serves as the Under Secretary for Research, Education, and Economics (REE), and as USDA's Chief Scientist. The REE mission area is comprised of more than 8,500 employees with a $4 billion budget across its five component organizations including the Agricultural Research Service (ARS), Economic Research Service (ERS), National Agricultural Statistics Service (NASS), National Institute of Food and Agriculture (NIFA), and Office of the Chief Scientist (OCS). Together these organizations advance agricultural research, innovation, data, and Extension across a full range of agricultural issues including climate-smart agriculture, nutrition security, equity, and strengthening food supply chains. As Chief Scientist, Dr. Jacobs-Young advises the Secretary of Agriculture and other senior officials on scientific matters and chairs the USDA Science Council, which convenes all parts of USDA's scientific enterprise.
Prior to being appointed by President Biden to serve as the REE Under Secretary, Dr. Jacobs-Young was Administrator for ARS from 2014 to 2022. Prior to that role, she served as ARS Associate Administrator for National Programs, leading the research objectives of the entire Agency. She also led the Office of International Research Programs, which is responsible for ARS' liaison with its international partners. From 2009 to 2012, Dr. Jacobs-Young served as the inaugural OCS Director, where she was responsible for facilitating the coordination of scientific leadership across the Department to ensure that research supported by, and scientific advice provided to, the Department and external stakeholders were held to the highest standards of intellectual rigor and scientific integrity. She has also served as the Acting Director for NIFA and as a senior policy analyst for agriculture in the White House Office of Science and Technology Policy.
Dr. Jacobs-Young is a native of Georgia. She holds M.S. and Ph.D. degrees in Wood and Paper Science and a B.S. degree in Pulp and Paper Science and Technology from North Carolina State University. She is a graduate of American University's Key Executive Leadership in Public Policy Implementation Program, and a proud fellow of both the American Association for the Advancement of Science and the National Academy of Public Administration.
Sanah Baig
Deputy Under Secretary for Research, Education, and Economics
Sanah Baig has served USDA across two Presidential administrations. She was appointed by President Biden to serve as the Deputy Under Secretary for Research, Education, and Economics (REE) in November 2022. In her role as Deputy Under Secretary, Baig leads the management of the more than $4 billion USDA Science enterprise responsible for ensuring U.S. agriculture's success through the advancement of science, technology, and innovation. Under Baig's leadership, REE is focused on increasing research and extension support for underserved communities and strengthening partnerships with Minority Serving Institutions, advancing precision nutrition research in support of more equitable health outcomes, and positioning agricultural transformation as a fundamental solution to fighting the climate crisis.
Prior to this role, Baig served for one and a half years as the REE Chief of Staff. Before returning to federal service in 2021, Baig served for three years as Chief of Staff for the global nonprofit the Good Food Institute. She also served as Program Director at the National Association of Counties in Washington, D.C. Baig worked at USDA for six years during Obama Administration, in a variety of capacities including serving as an advisor in the Office of the Secretary, Rural Development, and the Marketing and Regulatory Programs (MRP) mission area.
Baig started her federal career at the Agricultural Research Service (ARS) and the National Labor Relations Board (NLRB) after working at the Northern Virginia Community College (NVCC) Woodbridge campus. She is a proud D.C. resident and graduate of the University of Virginia.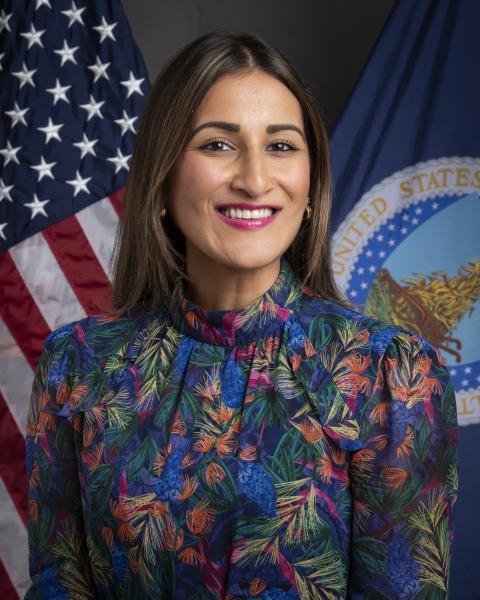 Dr. Simon Liu
Administrator, Agricultural Research Service
Dr. Simon Liu has served as ARS Administrator, the chief scientific in-house research agency, since January 2023.  Prior to ARS Administrator, Dr. Liu served for seven years as the Associate Administrator for Research Management and Operations.
He previously served as Director of the National Agricultural Library (NAL), which serves as the central library for the U.S. Department of Agriculture and is one of the four National Libraries of the United States. NAL is world's largest and most accessible research library specializing in agriculture.
Before joining NAL, Simon Liu served as Associate Director of the National Library of Medicine (NLM) and Director of the NLM Computer and Communications System. Prior to his service at NLM, he held leadership positions with the U.S. Departments of Justice and Treasury, following work in the private sector where he led information system development and space mission studies to support NASA mission and operations.
He attended university in his native Taiwan and pursued graduate studies in the United States, where he earned master's degrees in Computer Science, Business Administration, and Government from Indiana University, the University of Maryland, and Johns Hopkins University. He has earned two doctoral degrees: an Ed.D in Higher Education Administration and a Ph.D. in Computer Science from George Washington University. He also serves as an adjunct faculty member with graduate school appointments at several of these institutions.
Simon Liu is active in professional societies and associations and have served as the Editor-in-Chief of an information technology magazine and editor of four journals in the past 20 years. Simon has published a book and more than 80 book chapters, journal articles, and conference papers.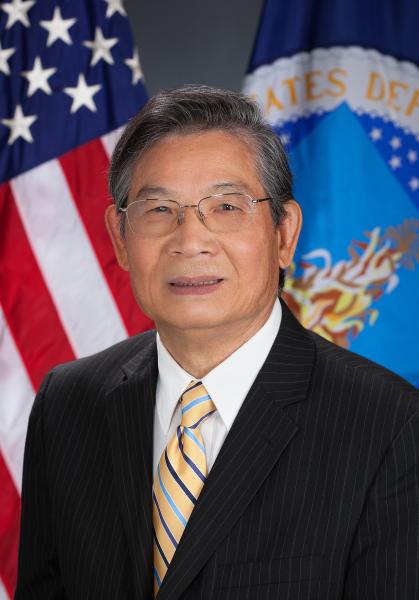 Dr. Spiro Stefanou
Administrator, Economic Research Service
Spiro Stefanou is the Administrator of the Economic Research Service. He provides leadership and guidance for the agency research, analytical, and technical operations. Since 2015, Dr. Stefanou was a Professor of Economics in the Food and Resource Economics Department at the University of Florida.
Prior to his time at the University of Florida, Dr. Stefanou was Professor of Agricultural Economics at Penn State University since 1983. 
He is a Distinguished Fellow of the Agricultural and Applied Economics Association and was a Marie Curie Senior Fellow at the University of Crete (Rethymnon, Greece), Mansholt Senior Fellow at Wageningen University (Netherlands), and Jean Monnet Fellow at the European University Institute (Florence, Italy).  He has been a visiting professor at the Institute for Advanced Studies (Vienna, Austria), and the Mediterranean Agronomic Institute (at Chania).  Dr. Stefanou has served on the editorial boards of six national and international journals. 
Dr. Stefanou received his Ph.D. in Agricultural Economics from the University of California, Davis, his M.S. in Agricultural and Resource Economics from the University of Maryland and a Bachelor of Arts in Anthropology from George Washington University.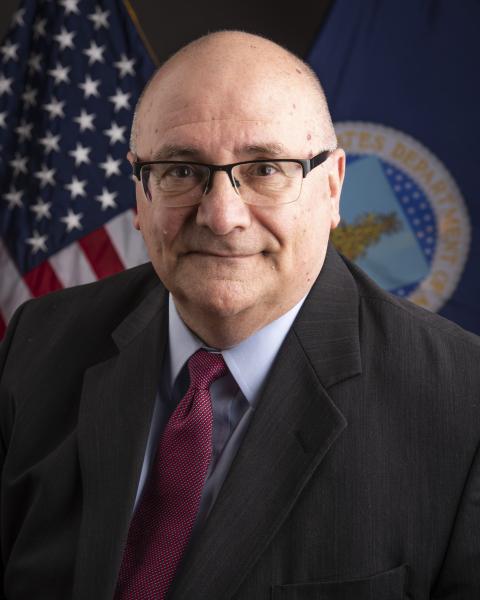 Hubert Hamer
Administrator, National Agricultural Statistics Service
Hubert Hamer has served as NASS Administrator since 2016. He brings extensive experience in all aspects of the agency's work. Before becoming administrator, he served as director of the Statistics Division, which produces and releases more than 400 national statistical reports each year covering the agency's crops, livestock, economic, demographic, environmental, and census programs. He also served as executive director of the NASS Agricultural Statistics Board (ASB) and executive director of the Advisory Committee on Agriculture Statistics.
From 2010 until he became head of the Statistics Division, Hamer was chair of the Agricultural Statistics Board. As ASB chair, he led the preparation and dissemination of market-sensitive reports compiled and issued under special security conditions known as Lockup. He was also responsible for promotion and outreach of the NASS mission to all stakeholders. From May 2000 until April 2010, Hamer served as associate deputy administrator for field operations, overseeing 24 state field offices as well as the Training and Career Development Office.
Since joining NASS, Hamer has served in a number of capacities in Washington, D.C. as well as the Louisiana, Illinois, and Missouri field offices. While directing the Missouri office, he completed USDA's Senior Executive Candidate Development Program and was appointed to the Senior Executive Service in 2000. Hamer completed the program for Senior Managers in Government at Harvard University's John F. Kennedy School of Government in 2004 and completed the Office of Personnel Management (OPM) Executive Potential Program in 1994. As part of the OPM program, he served as a fellow with the Senate Budget Committee and worked on the staff of the Secretary of Agriculture.
Hamer was born on a small livestock and row crop farm in Benton County, Mississippi, and later continued his development in Grand Junction, Tennessee. He is a graduate of Tennessee State University.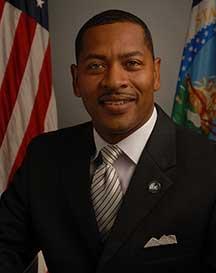 Dr. Manjit K. Misra
Director, National Institute of Food and Agriculture
Dr. Manjit Misra is the Director of the USDA National Institute of Food and Agriculture (NIFA), USDA's extramural funding agency in the Research, Education, and Economics Mission Area. 
Dr. Misra is a world-renowned scientist who has had a transformational impact on food security through the application of engineering principles to seeds, the most vital and fundamental element of food security. Prior to joining NIFA, he was the director of the Seed Science Center at Iowa State University, a position he held from 1991 to 2023. He also was the Endowed Chair of Seed Science, Technology and Systems. 
 Dr. Misra was the 2018 recipient of the Sukup Global Food Security Award for his distinguished contributions to global food security through research, outreach and teaching in post-harvest seed science, technology and policy.
After earning a Bachelor of Science degree in agricultural engineering from Orissa University of Agriculture and Technology in India, Dr. Misra earned a master's degree and a Ph.D. in agricultural engineering from the University of Missouri. He joined the faculty of Iowa State University in 1979 as an assistant professor in seed science and technology. In 2005, he was named director of Iowa State's Institute for Food Safety and Security and was the founding director of the Biosafety Institute for Genetically Modified Agricultural Products.
Dr. Misra was sworn in to a six-year appointment as director of the USDA National Institute of Food and Agriculture on May 8, 2023. NIFA invests in research, education and Extension at universities, research organizations and other partner organizations to develop innovative solutions for food and agriculture challenges facing the nation and the world.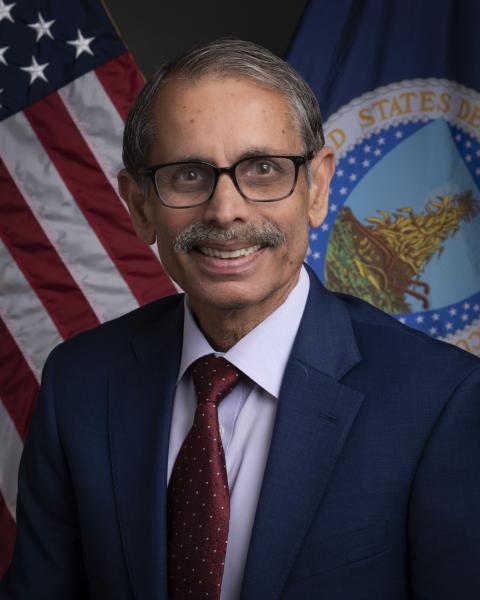 Dr. Deirdra Chester
Director, Office of the Chief Scientist (OCS)
Dr. Deirdra Chester serves as the Director of the Office of the Chief Scientist (OCS). In this role, she leads OCS in delivering science and research that undergirds the policies and practices of USDA and its customers and stakeholders. Additionally, she steers collaboration activities for USDA science programs that support scientific excellence, innovation, and capacity to achieve the Department's mission. Prior to this role, Dr. Chester was with the National Institute of Food and Agriculture (NIFA) were she served as the Division Director for the Division of Nutrition. In this role, she provided leadership and oversight for the Division's research, education, and Extension activities across the nation through competitive grant programs.
Previously, Dr. Chester was the agency Science Advisor for USDA's Animal and Plant Health Inspection Service (APHIS). Before APHIS, she served as the National Program Leader for NIFA's Applied Nutrition Research in the Division of Nutrition. Prior to joining NIFA, Dr. Chester was a scientist at USDA's Agricultural Research Service.
Additionally, Dr. Chester is a Registered Dietitian/Nutritionist. She has spoken both nationally and internationally on nutrition topics and is on the editorial board of the Journal of Obesity and Chronic Disease.
Dr. Chester is an American University Key Executive Leadership program graduate and is SES certified through the USDA Senior Executive Service Candidate Development Program. Dr. Chester holds a Ph.D. in Nutrition from Florida International University, where she was awarded the McKnight Doctoral Fellowship and was in the inaugural class of the Gates Millennial Scholars. She also holds a master's degree in food and nutrition science and a bachelor's degree in nutrition and dietetics from Florida State University.
Dr. Chester is the recipient of numerous honors and awards. The American Public Health Association Food and Nutrition Section awarded her the Mary C. Egan Award and she was recognized by Florida State University's College of Human Science with the Circle of Excellence Alumni Award.